Do-it-yourself-solutions that innovate your business
Microsoft Power Platform
Microsoft's Power Platform provides you with an all-in-one package of technologies that make it easier for you to analyze and transform data, build applications and automate flows to solve specific issues and optimize your organization's daily operations.
Build your own solutions
There are so many options to choose from that only your imagination sets the limits. Microsoft's aim when they designed Power Platform was to make it easier for companies to self-innovate and come up with smart solutions of their own to facilitate and optimize internal workflows, and kick-start business growth. It is simple to use and makes it easy to analyze and visualize business data. And you can develop web and mobile applications and intelligent bots without being able to write a single code.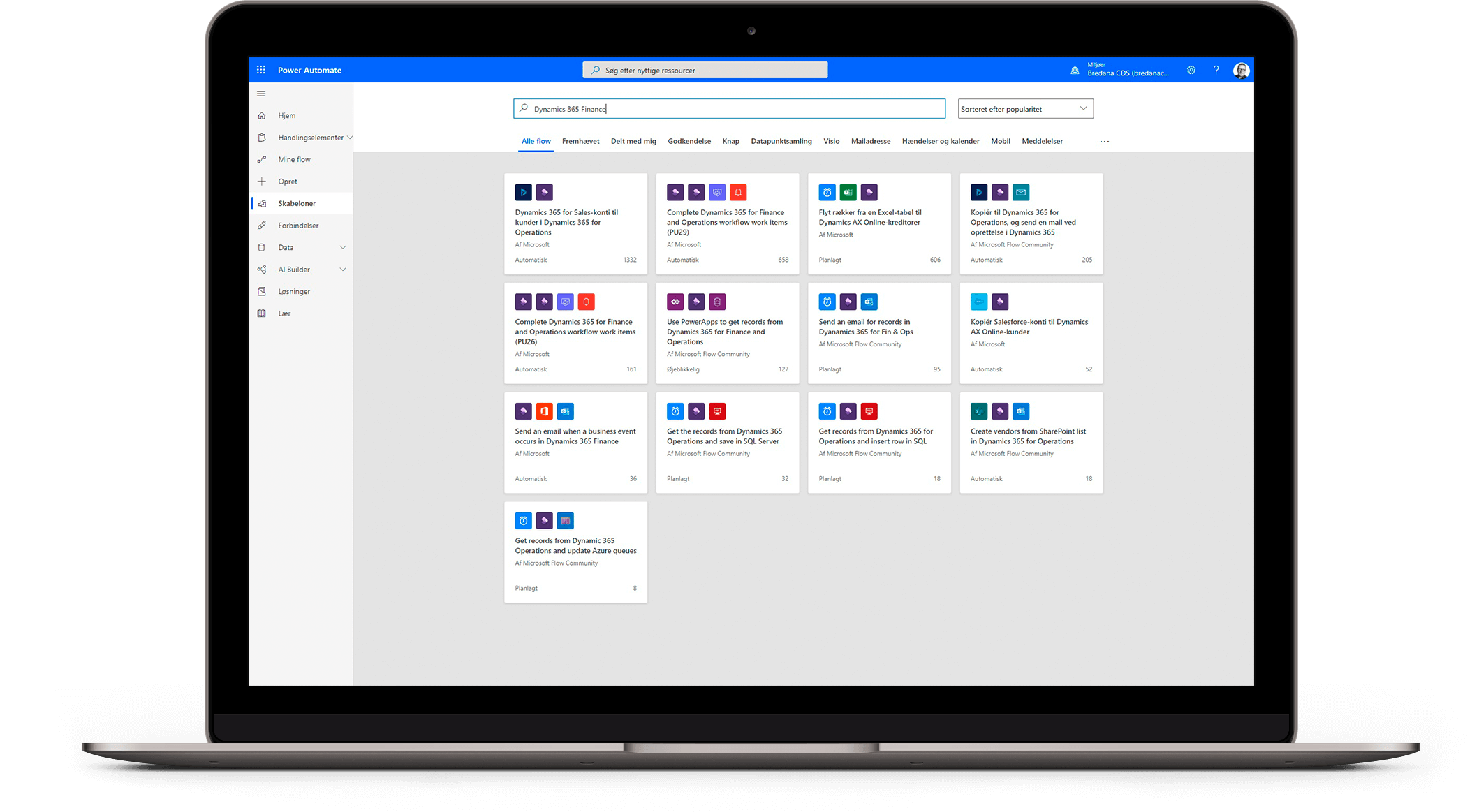 The Power Platform consists of four products
Power BI
Power BI is a collection of analytical tools that make it easy to convert data into insight that will support data-driven decisions. It lets you compile and share reports right across all of your business units, as well as integrate interactive data visualization in your app, on your website or anywhere where dynamic dashboards create value.
---
Power Apps
PowerApps is the part of the platform you can use to build and configure applications that need to be integrated with other systems, and is designed to solve business-specific challenges. You can build and share apps on any unit. Ready-made templates make it easy and quick to get started, even for users who can´t code.
---
Power Automate
Power Automate allows you to automate manual, time-consuming, routine tasks such as automating notifications, handling approval flows, updating and collecting data. Microsoft has developed a series of Power Automate templates to get you started right away.
---
Power Virtual Agents
Power Virtual Agents lets you build and maintain chatbots that can hold conversations with your clients and employees. Without a code in sight! You can build chatbots to handle and answer simple, predefined questions, and integrate chatbots into the services and products you offer.
Total integration with all your Microsoft applications
Microsoft Power Platform is what is known as a Software-as-a-Service (SaaS) offering that is located in the Cloud platform, Microsoft Azure. One of its advantages is that Power Platform can be closely integrated with other applications in the Microsoft Office or Microsoft Dynamics 365 packages. This paves the way for a host of other integrations right across the whole range of Microsoft business applications.
Common Data Service and Common Data Model
All the components in Power Platform are built in Common Data Service, a cloud-based data service and app platform that makes it easy and safe to collect and store data.
With the Common Data Model, the applications use a common data language and data model that allows data sources to be combined across applications and processes.
AI Builder
The AI Builder in Power Platform is a relatively new feature that makes it easy to add intelligence to your apps without having any knowledge or skills regarding coding or advanced data processing. The feature is directly integrated into Power Apps and Power Automate, and is used to automate processes and predict results in the automated processes you create.

Microsoft Power Platform can be integrated with any Dynamics 365-application
Would you like to hear more about how the Microsoft Power Platform can help your business grow?
We would be only too happy to share our experience with you. At no charge and with no obligation, of course.