Axcite EDI
Digital integration makes everything just that little bit easier
Put the flow back in workflow!
If you receive a large volume of procurement documents or sales orders by e-mail or telephone, and use a disproportionately amount of time manually inputting purchase order lines into your ERP system, an EDI integration has the potential to streamline your order flow considerably.
With Axcite EDI, that integrates Microsoft Dynamics 365 with the BizBrains EDI portal, you'll get a stable, consistent and automatic exchange of procurement and sales documents such as orders, order confirmations, packing slips and invoices that can support all EDI formats.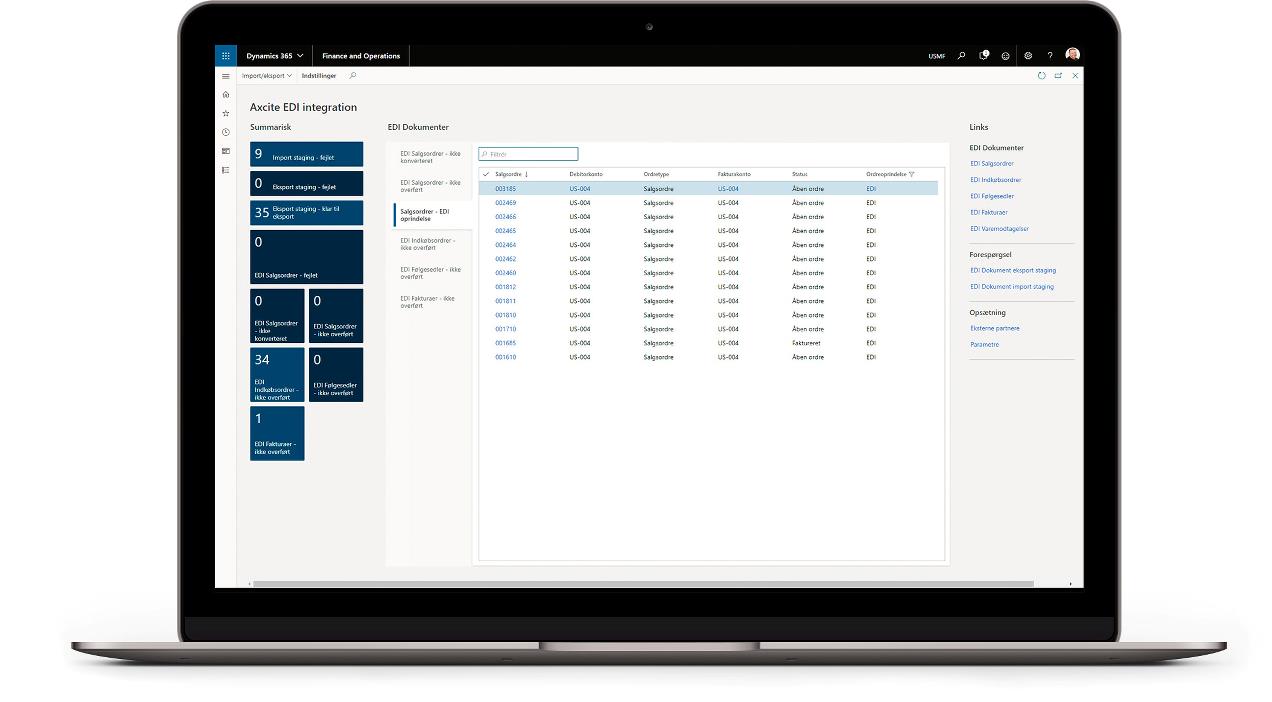 What Axcite EDI can do for you
A lot of time can be saved on order processing if the exchange of documents between business partners can be done automatically.
---
---
---
---
The tangible benefits you'll enjoy
Axcite EDI makes maintenance for incoming and outgoing documentation easy.
Your benefits include:
For the Procurement Department it means:
Simplified procedures: Orders to suppliers are handled quickly and electronically. You save time because the order is sent automatically.

Good traceability: The electronic transfer is logged and can subsequently be easily traced.

Minimised errors: Sources of error due to manual processing are eliminated.
---
For the Sales Department it means:
Avoid entering data: Orders from customers are received electronically and you do not have to manually enter them.

Automation: When orders are received automatically, you do not just save time. You also minimise one source of errors.

Faster order processing: You will be able to service your customers faster. This increases customer satisfaction.
Other valuable add-on solutions for optimizing your supply chain
---
Want to know more?
We would like to tell you even more about Axcite EDI. Call us, or fill in the form and we will get back to you.