AXCITE SALES
Manage the sales orders you receive more efficiently and confirm delivery times faster
A strong add-on solution that streamlines the sales process
Axcite Sales is an enhancement to the standard sales functionality in Dynamics 365 Supply Chain Management, and consists of a number of smart features that streamline the whole sales order process.
The solution makes the work of receiving and processing sales orders easier. Orders received as spreadsheets are uploaded using a special feature that means you no longer need to type in each individual item. In addition, it also makes it easier to get a total overview of delivery times and manage them more efficiently using an enhanced Available-to-Promise function (ATP).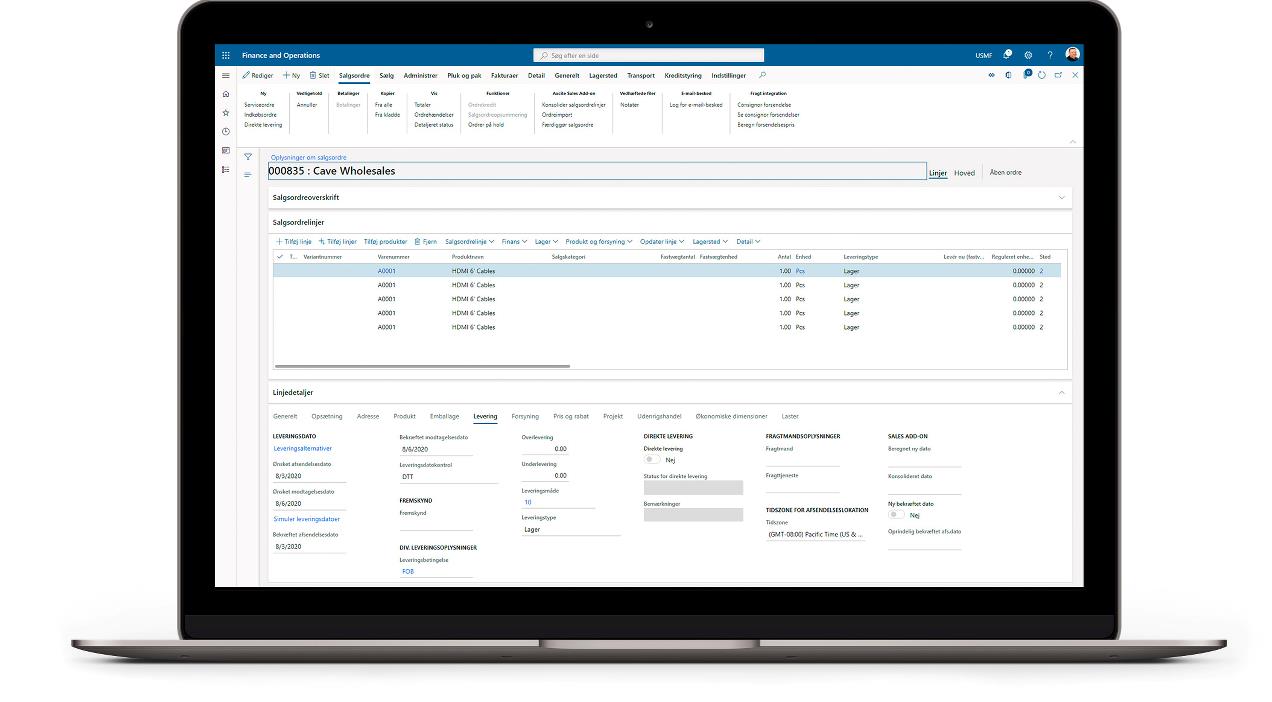 What Axcite Sales can do for you
Axcite Sales includes a number of features that streamline the whole sales order process by e.g. importing sales lines from a file and making it easier to calculate delivery times more accurately.
---
---
---
---
The tangible benefits you'll enjoy
Axcite Sales makes the sales order process easier and more efficient.
Your benefits include:
For the Sales Manager it means:
Better customer service: You can proactively notify customers of any changes to the delivery time after the order has been placed.

Better time usage: Your employees save time entering data, which can be spent on customer service and sales.

Greater customer loyalty: Giving customers the option to order via an app directly in your Dynamics 365 increases customer loyalty, as it makes it easier to order from you.
---
For the Order Processor it means:
Avoid entering data: The option to import order lines from a spreadsheet saves you a lot of data entry work.

Customer notifications: The extension to the ATP functionality makes it possible for you to update the delivery date based on new knowledge and notify the customer.

Automation: When customers order standard products via an app, you can spend the time saved handling more demanding orders and providing customer service.
Other valuable add-on solutions for optimizing your supply chain
---
Want to know more?
We would like to tell you even more about Axcite Sales. Call us, or fill in the form and we will get back to you.