Our approach
Working with Bredana Axcite
When you choose to collaborate with Bredana Axcite, you can be sure that we go the extra mile to establish a strong working relationship with you, our client.
As a business partner, Bredana Axcite is:
your sparring partner who will focus on streamlining your business and optimizing your bottom line.

your sparring partner who has the necessary theoretical and practical background in logistics, finance and production to understand what you are talking about, whatever the situation.

your sparring partner who´ll challenge you when it´s needed, but will get you there safely in the end.

your sparring partner with whom you´ll be on first name terms as your own contact person you can always reach

your sparring partner who´ll always be available with support and be ready to answer your questions.
We believe that´s what builds client relationships that last. We´ll make sure you are always dealt the strongest hand. Our consultants have all worked in the industry, so they understand what you´re talking about, and can give you the best advice there is. Similarly, our Danish developer is one of the best in the country and has worked with Microsoft ERP systems since they came onto the market.
For us, it all boils down to trust, a shared goal and values, the successful implementation of the project, and understanding your business 100%. That is what get results and adds value to your organization. To be more specific…your company will benefit from improved workflows and better bottom line results.
Why you should choose us
For more than 30 years, we have specialized in proven Microsoft ERP solutions that optimize the supply chain in large and medium-sized manufacturers and wholesalers. Based on the extensive experience we have gained in industry, we have developed Axcite Supply Chain, our own solution which has been specially designed for these industries in particular. So if your business involves manufacturing or wholesale supply using advanced logistics and distribution, then we´re the perfect match!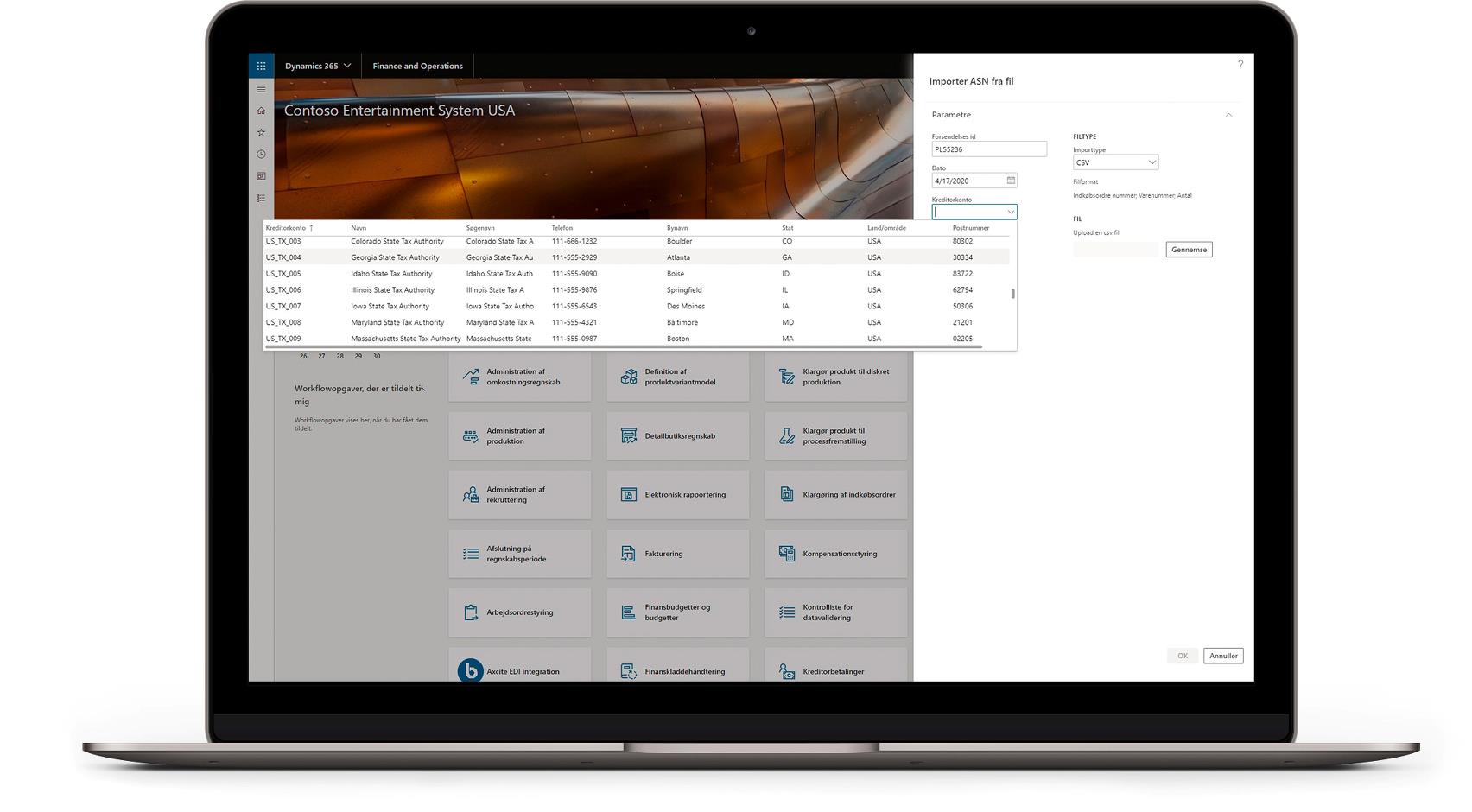 Getting more out of your investment
Investing in a new IT system is all about helping your business optimize and streamline internal processes, as well as creating a better overview of your company activities as a whole. This allows you to focus on what you do best: selling your services.
Using our solutions to optimize your business is a way of investing in the company – and the knowledge you gain will be reflected in greater returns.
Doing things faster, more efficiently, producing more goods at the same cost, shortening delivery time, reducing stock, and having an overview of all your offers and clients are just some of the benefits you will enjoy when you invest in a Microsoft Dynamics business system - and thus your company.
We want you to succeed
That is why we have created our own flexible project model, which we have simply called Axcite Steps Ensuring that your new ERP solution is implemented successfully is one thing, but we also want to make sure that you are successful and competitive using the solutions we have provided you with. We do this, among other things, by focusing on the user-value of the total solution.
We go the extra mile every day
We are committed to living up to our values – they are our benchmark in every collaboration we establish. In a nutshell, we deliver- and do what we say we will do.
We are the experts in Microsoft Dynamics 365 – but don´t just take our word for it. Ask Microsoft.
We are certified as a Microsoft Partner Gold in Enterprise Resource Planning. This is your guarantee that, when you choose us as your partner, you'll get professional, high quality ERP solutions that have been thoroughly-tested and are secure.
Can we help you?
Please fill out the form with your contact details, and we will get back to you as soon as possible.