Axcite Pocket
Easy and efficient stock control
Axcite Pocket is an integrated stock management solution that uses bar code scanning developed for Microsoft Dynamics AX.
Optimize stock operations using your AX system
With Axcite Pocket, we have transferred the features of Dynamics AX into a handheld scanner which is used to register all stock operations. Not only is it easy to use for all the employees who work with stock, it also means your stock is always up to date in real time in the AX system.
This solution helps optimize the entire stock operation and makes far better use of the storage space you have at your disposal.
Axcite Pocket has been specially developed to be used with Dynamics AX 2012 and previous versions of AX. In Dynamics 365, this functionality is included in the standard solution.
What you can do with Axcite Pocket
This solution will optimize your entire stock operation, as it will be easier to register stock movements and ensure that Dynamics AX is providing a realistic picture of the stock situation in real time.
---
---
---
---
---
The tangible benefits you´ll enjoy
Axcite Product Management has been designed to solve complex problems once and for all, and put you in charge of your product master data.
Your benefits include:
For the Warehouse Manager it means:
Greater efficiency: More efficient inventory processes, from receipt to shipment.
Fewer mistakes: The barcode system effectively prevents picking and packing errors.
Full traceability: Complete control of what has been shipped from the warehouse

Easier staffing: The solution requires a minimum of system knowledge, so it is easy to assign new employees during holiday leave etc.

Better use of space: Better use of space Implementation of Axcite Logistics can also lead to much better utilisation of warehouse space through reorganisation.
For the Warehouse Worker it means:
Easier procedures: Every activity you do will be easier with the barcode system in Axcite Pocket.
You are guided through the process: The system helps you to remember all the registrations.
Quality assurance: Axcite Pocket raises the general quality of your work and reduces the number of errors.
Refilling when time permits: The system generates a list of locations that require refilling. This can be done when there is time available.
Easier to do stocktaking: Continuous stocktaking is possible, so a large annual stocktake is avoided.
For the Sales Responsible it means:
Real-time inventory data: You can always give the customer a precise answer as to whether a product is in stock.
Fewer mistakes: Picking and packing errors are reduced dramatically with Axcite Pocket.
Time saving: You can spend time on sales rather than handling complaints and return orders.
Here are some of our customers who has benefitted from Axcite Pocket
Do you want to see a demonstration or get more information about Axcite Pocket?
---
JP Group
"Packing errors have plummeted since we introduced Pocket because we now have tighter control of the entire process."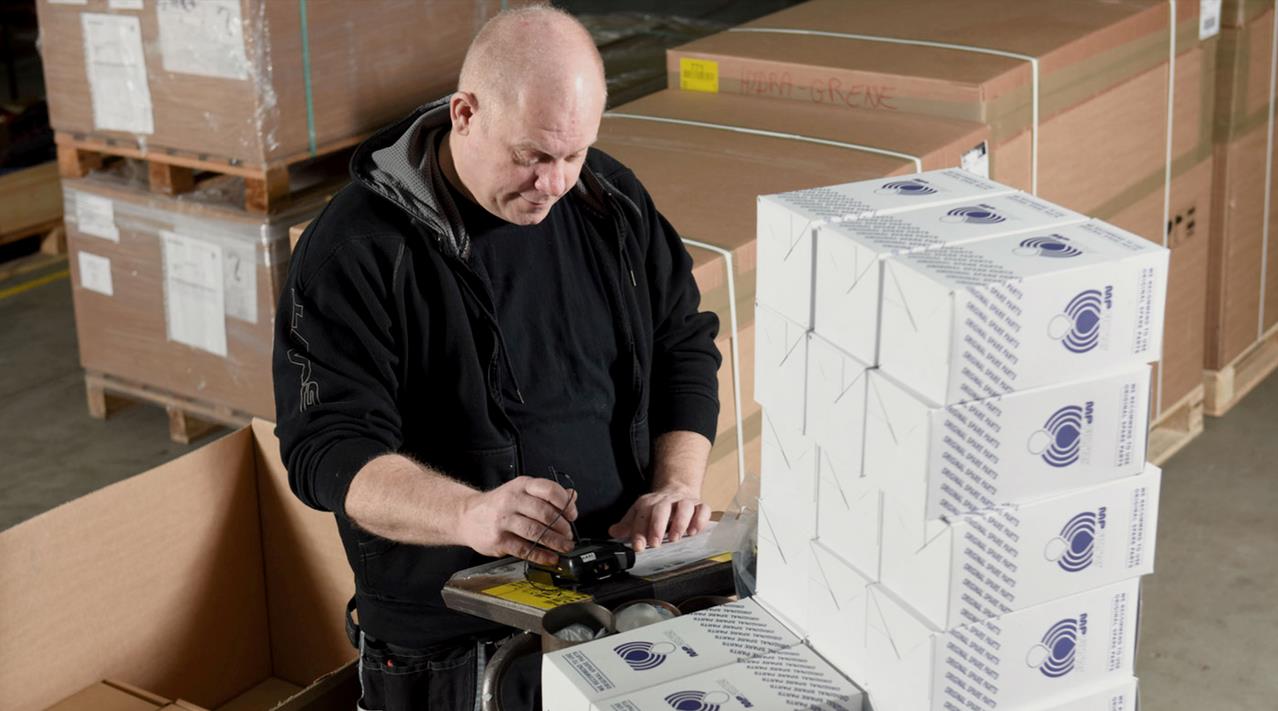 HydraSpecma
"Following the introduction of the Axcite Pocket barcode reading system in Dynamics AX, the number of picking errors has been reduced by up to 90 percent"
Other valuable add-on solutions for optimizing your supply chain
---
Want to know more?
We would be happy to share our know-how with you. Please fill out the form with your contact information, and we will get in touch.